各位Caltech C的朋友,
Caltech C研究生奖学金是世界顶尖高校中屈指可数的专门为华裔学生设立的奖学金, 是以加州理工学院中国同学会(Caltech C)命名。自从两年多前发起以来,已经得到了近一百位捐赠者,是目前加州理工学院捐赠人数最多的单项奖学金。今年,Caltech C奖学金诞生了第一位获奖者——化学系的崔智昊同学。
Caltech C奖学金的诞生,离不开众多校友的支持(文末附名单),而她未来的发展也需要更多校友的参与!目前,我们收到的捐赠数额离触发摩尔基金会的1:1匹配还差一万余美元。欢迎您今天就加入成为捐赠者!无论数额多少,您的参与都是对Caltech C和加州理工学院的华裔学生的巨大支持!
复制以下链接到浏览器或点击"阅读原文"即可进入Caltech官方募捐网站进行捐赠(捐赠数额没有限制):https://securelb.imodules.com/s/1709/devassoc/index.aspx?sid=1709&gid=3&pgid=498  。
* 填写捐赠数额后请在下方specific designations中注明"Caltech C Graduate Fellowship"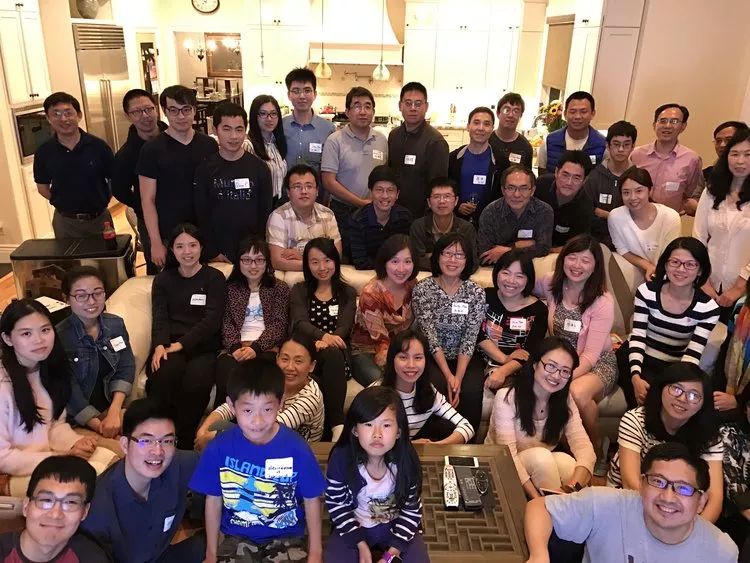 2016年的Caltech C校友湾区聚会,催生了后来的Caltech C奖学金
图片来源:Caltech Alumni Association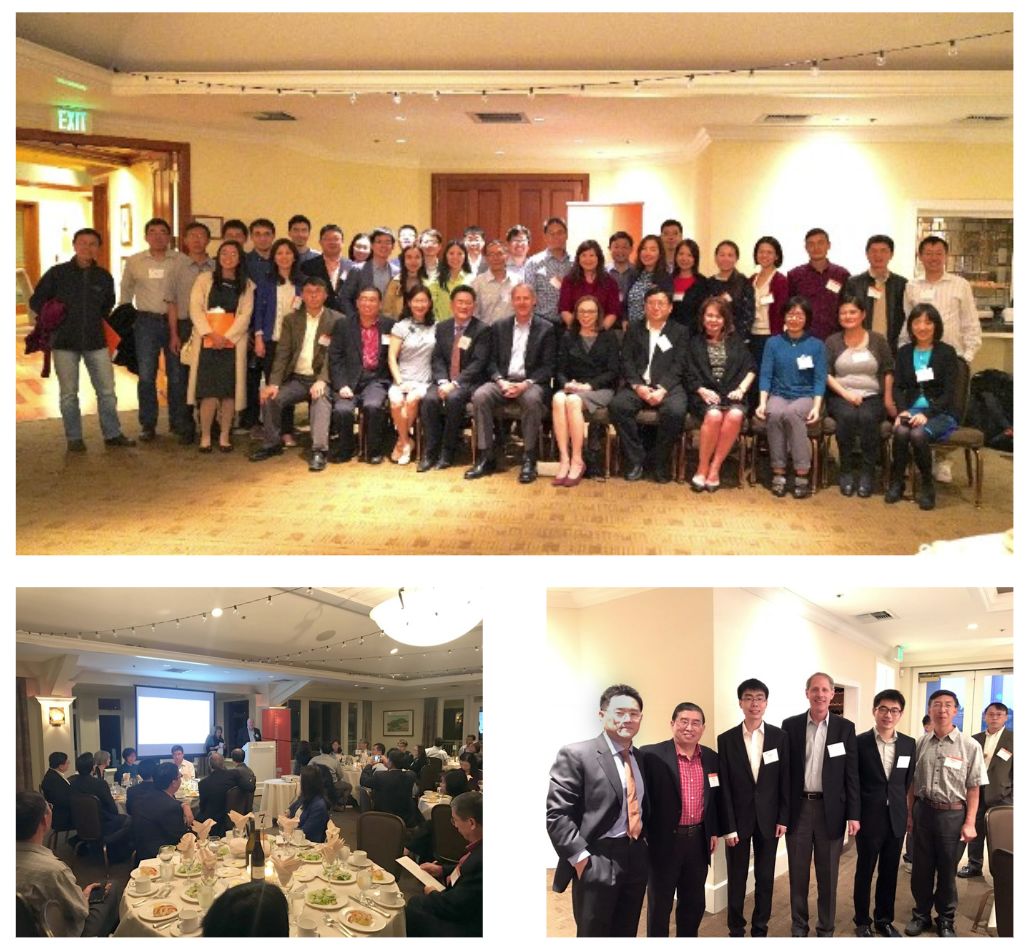 2018年11月刚刚在湾区进行的Caltech C奖学金纪念聚会,校长罗森堡夫妇出席
图片来源:Caltech Associates
以下是来自校方的关于Caltech C奖学金的最新情况的介绍:
Title: Inaugural Caltech C Graduate Fellow & Fundraising Update
Dear Caltech C Alumni and Friends,
Greetings from Caltech! As 2018 comes to a close, we wanted to extend a most heartfelt THANK YOU to all of you who have contributed to the Caltech C Graduate Fellowship. We continue to be overwhelmed by your generosity and spirit of community.
We are happy to announce that we have named an inaugural Caltech C Graduate Fellow, Zhihao Cui! Zhihao is originally from Shanxi, China and is interested in theoretical and computational chemistry. He is currently working in Prof. Garnet Chan's lab, which is focused broadly on the simulation of chemical and physical systems at the level of many-particle quantum mechanics. He has stated that this fellowship releases the financial burden for both him and his research group. It has also given him the chance to meet many brilliant alumni.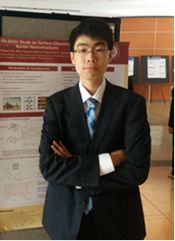 Although Zhihao has received financial aid, the Caltech C Graduate Fellowship is not yet fully funded. In order to trigger the Moore Match, we need to have $500,000 cash in hand and we are still approximately $19,000 short of this goal. If you have not yet contributed to the Caltech C Graduate Fellowship, we encourage you to make your donation today! Caltech's ability to advance discovery depends upon recruiting the most promising and creative graduate scholars from all backgrounds. With your fellowship gift, you give students the freedom, resources, and community they need to pursue big ideas on the path to breakthroughs.
| | |
| --- | --- |
| CALTECH C GRADUATE FELLOWSHIP | As of 12/12/2018 |
| Total # of Donors | 93 |
| # of New Caltech Associates Members | 10 |
| Money Received to Date | $481,123 |
| Remaining Pledge Balances | $199,633 |
| | |
| Total Received and Pledged (with corporate matches) | $680,756 |
See below to view a complete list of alumni and donors who have contributed to the Caltech C Graduate Fellowship.
I am happy to answer any questions about the fund and how to support the Caltech C Fellow.
Warm wishes,
Megan Denison
P.S. Please feel free to forward this to any Caltech alumni or friends who might be interested and let us know if contact information needs to be updated.
Megan C. Denison | Development Officer | Caltech 
Academic Divisions and Regions
1200 E. California Blvd. | Mail Code 5-32 | Pasadena, California  91125
真诚地感谢以下学长学姐们的慷慨捐赠!
Dr. Ming Cai MS'98EE/PHD'01EE
Dr. Yu Cao MS'91PH/PHD'97PH, Assoc & Ms. Yingyi Qiu Assoc
Dr. Yanbei Chen PHD'03PH & Ms. Ying Liu
Dr. Edward Deng MS'92EE/PHD'96EE & Ms. Sharon Liu
Professor Xiaomin Deng MS'85AM/PHD'90AM & Ms. Jingyan Zhou
Dr. Charles C. Fan MS'96EE/PHD'01EE, P'22 & Dr. Fang M. Wang MS'96SS/PHD'98SS, P'22
Dr. Gary Y. Guo MS'87EE/PHD'92EE
Dr. Jiangtao Hong MS'89PH/PHD'93PH
Dr. Xianglei Huang MS'00PLSC/PHD'04PLSC
Dr. Wen Jiang MS'91PH/PHD'95PH, Assoc & Dr. Zhi Q. Zheng PHD'95CHE, Assoc
Dr. Chao Ku MS'98MA/PHD'99MA & Dr. Yun Ye MS'97MS/PHD'01MS
Dr. Jin Li BS'02AACM
Dr. Ying Li MS'96ME/PHD'00ME & Ms. Jie Yu MS'99CDS
Mr. Zhao Li MS'13EE
Mr. Zhaohong Li BS'91ENG
Dr. Peng Lian MS'91SS/PHD'93SS & Dr. Dongyan Zhou MS'92EE/PHD'96EE
Dr. Jiao Lin MS'01MS/PHD'04MS
Dr. Charlie Qianli Liu PHD'97PH
Dr. Wenshan Liu MS'94APH/PHD'98APH
Dr. Xin Liu PHD'07CDS & Mr. Hualin Ye
Dr. Yu Liu PHD'10CH & Dr. Fan Yang PHD'11CH
Dr. Zhenhuan Liu MS'91ME/PHD'95ME, Assoc & Ms. Hongyu Piao MS'93EE, Assoc
Dr. Michael Louie PHD'01AACM & Dr. Helen Si PHD'00AMA
Dr. Lingyun Lu MS'86AE/PHD'92AE
Dr. Jia Mao BS'02ENG
Mr. Xiaosong Niu
Dr. Xiaoze Ou MS'13EE/PHD'16EE & Ms. Kun Huang MS'14EE
Dr. Yi Pan PHD'06PH
Dr. Chunhua Qi PHD'01PLSC
Dr. Shu Y. Qi PHD'98PH & Mrs. Song Wang MS'97PH
Dr. Yong Qiao MS'90EE/PHD'94EE
Dr. Wendong Qu MS'97ES/PHD'00ES & Ms. Yu Fu
Dr. Hongyu Ran MS'96ME/PHD'04ME
Dr. Xiaodong Song MS'91GEPH/PHD'94GEPH & Ms. Michelle Liang
Dr. Yang Song MS'98EE/PHD'03EE
Dr. Xin Sun MS'93PH/PHD'97PH
Dr. Yongkui Sun PHD'90CH & Dr. Sophie Zeng
Dr. Yun Sun PHD'92CH
Dr. Ying Tan PHD'06GEPH
Dr. Min Tao MS'02AM/PHD'06AM
Dr. Xiao L. Tong MS'97APH/PHD'98APH & Ms. Min Zhang
Mr. Cong Wang MS'14AE
Dr. Luojia Wang PHD'97CE, Assoc & Ms. Cathy Zhu Assoc
Dr. David Wei MS'04CS/PHD'07CS
Dr. Jason J. Wen MS'85GECH & Mrs. Linda Wen
Dr. Ah San Wong MS'95PH/PHD'02PH
Dr. Xinkai Wu MS'00PH/PHD'04PH & Ms. Lili Zhu
Ms. Jiafang Xiao MS'04PLSC
Dr. Yu Xiao PHD'05ME
Dr. Xiaolin Xie BS'00PH & Mrs. Yuan Chen
Dr. Kaiwen Xu BS'00ENG/BS'00PH
Mr. Chenjian E. Xu BS'01ENG & Ms. Wai Y. Cheung
Dr. Liping Yan MS'90CE/ENG'92CE
Dr. Zhimei Yan MS'01GPS/PHD'07GEPH
Dr. Hank Yu MS'13ENV/PHD'17ENVENG
Mr. Yonghuang Zeng MS'94EE & Ms. Hui Lu
Dr. Zheng Zeng MS'91EE/PHD'94EE
Dr. Haiyun Zhang MS'92PH/PHD'97PH & Dr. Gang He MS'93PH/PHD'97PH
Dr. Yizhen Zhang MS'01ME/PHD'06ME
Dr. Xiaoguang A. Zhong PHD'95AM & Dr. Li Jiang PHD'99BI
Dr. James J. Zhu MS'91BI/PHD'94BI, Assoc & Dr. Ping Ye Assoc
Dr. Xiaoyun Zhu MS'95EE/PHD'00EE
Dr. Rick Zou PHD'11PH
 – 延伸阅读 –
如果您还没有在我们的校友通讯录中登记,欢迎加入加州理工中国校友通讯录!
关于Caltech C奖学金的历史,请阅读Caltech校友会的报道:https://www.alumni.caltech.edu/news-classic/2017/9/28/caltech-c-club-members-rally-to-endow-new-graduate-fellowship
编辑/撰文  丁霄哲